Main Page
From Megafest
Welcome to the Megafest wiki. This is the place where Megafestors may amuse themselves and plan for the next Megafest.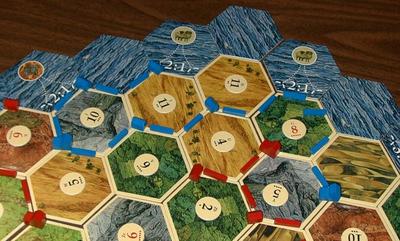 Recent Fests
Complete list: Previous Fests
Technical details
Blame Humblik for the existence of this wiki; Jaeger created it in response to this post on yathor.net:
Might I suggest that the Festing Wiki 5.0 page be created and a link provided? Could help for documentation and planning purposes. :-)
Wikis are fun btw. I've been getting addicted to them. I think I'm up to five that I've created for myself and other people now.
(In addition to providing a venue for Megafest discussions and other random amusement, this wiki also allows Jaeger to speak of himself in the third person.)
Astute followers of the world of Wikis will notice that this is powered by MediaWiki (with a bit of CSS tweaking), made popular by Wikipedia. To avoid the scourge of wiki spam, I've disabled all non-user editing and disabled user creation, so you'll have to ask nicely for an account. Actually, I've created stub accounts for Bitscape, Humblik, Linknoid, Yanthor, and Kiesa; click the "log in" link at the top, enter your alias, click "send me my password", and it should be in your e-mail inbox seconds later. At least that's the theory; let me know if it breaks horribly.
As of May 2010, I've upgraded to MediaWiki 1.15.3, mostly so I can get sortable tables for the Megafest 9.0 grocery shopping list. I still need to port my CSS changes, so it may look a little funny for a day or two.
Special thanks to Bitscape for the image from which the logo was based. (Go ahead. Click on yourself and build the biggest vanity page ever conceived.)
Lists