Sasami
From Megafest
Sasami
Class
Entertainment Appliance
Model
Mac Mini G4
Owner
Jaeger
Active
September 2005-spring 2013
Processor
1.42 GHz PowerPC G4
Memory
512 MB
Disk
80 GB
Operating System
MacOS X 10.4.11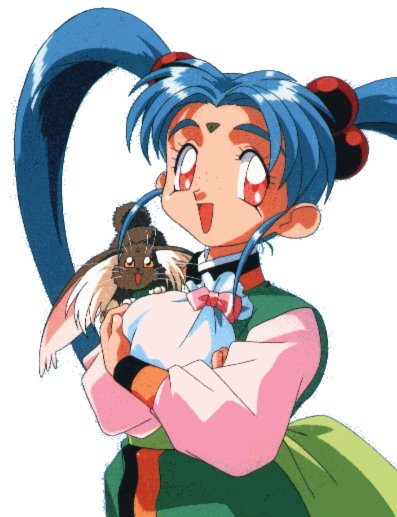 Sasami was a Mac Mini sitting in the entertainment center at monarch.festing.org. She was decommissioned in 2013 when she developed hard drive problems and failed to boot.
Name
Sasami is named after the character in the OVA anime series Tenchi Muyo. There are other incarnations of the Tenchi meta-series, but Muyo is the best.
History
Jaeger acquired Sasami in September 2005, just in time for Megafest 4.2. Jaeger wasn't quite sure what to do with the tiny computer but was confident he'd come up with something. Sasami ended up in the entertainment center as the primary vehicle for viewing downloaded television. Sasami hosted Jaeger's iPod, which was recently dubbed "Dawn", after Buffy's sister in Buffy the Vampire Slayer.
For an indeterminate period of time, Sasami was referred to simply as "the Mac Mini".